If you're looking to upgrade your equipment, CIC Pittsburgh can recommend and implement modifications and upgrades to increase efficiency and productivity and to bring your furnaces into compliance with the most current standards.

CIC Pittsburgh realizes that sometimes the purchasing of new equipment is cost-prohibitive. Let us show you how we can upgrade an existing furnace or bring it back to the original specifications. CIC Pittsburgh will study your application and offer you our best advice on upgrade or repair.  Examples of upgrades include pulse-firing, heat recovery systems, or new control systems.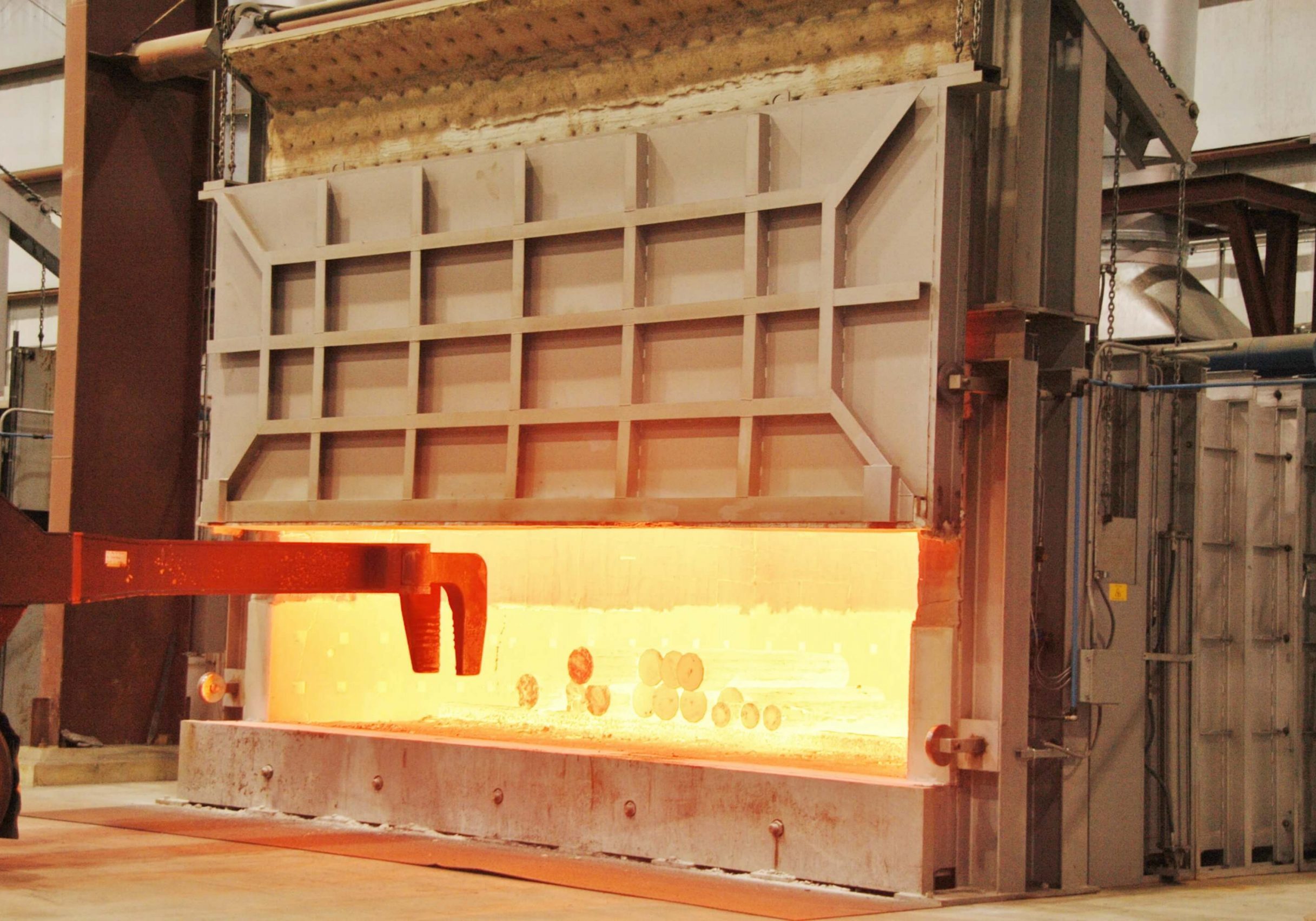 > Upgrade to True Pulse system to increase efficiency and temperature uniformity.
> Flue gas waste heat recovery to reclaim 50% of the waste heat.
> Upgrade obsolete instrumentation.
> Upgrade to current safety standards (ie- NFPA-86).
> Enable furnaces to meet AMS2750E/NADCAP requirements.
QUALITY PRODUCTS & CUSTOMER SERVICE
2021
> 6 New Galvanizing Furnaces.
> New Normalizing Hood Furnace.
> New Drying Oven Cart.
> 16 Galvanizing Furnace Revamps.
> 2 Aluminum Melting Furnace Revamps.
> 1 Ladle Preheater Revamp.
> 7 Car Bottom Furnace Revamps.
> 10 Galvanizing Kettles.
> 37 Field Service Visits.
> 175 Spare Parts Orders.
2020
> 3 New Galvanizing Furnaces.
> 20 Galvanizing Furnace Revamps/Control Upgrades.
> 1 New Box Heat Treat Furnace.
> 2 Aluminum Melting Furnace Revamps.
> 1 Rotary Hearth Forge Furnace Revamp.
> 1 Ladle Preheater Revamp.
> 22 Field Service Visits.
> 159 Spare Parts Orders.
2019
> AOD Preheater Repair, including new lining and combustion components for a US Specialty Steel Mill.
> Designed support structure for US Galvanizing Furnace after the existing foundation was found to be deficient.  All furnace loads were taken into a new Self-Supporting Structure.
> Provided two (2) new Enclosures for existing Galvanizing Furnaces.
> Four (4) Pulse-Fire Conversion and Control System Upgrades for US Galvanizing Furnaces, Each conversion was made over a weekend to minimize downtime.
> Two (2) Complete Combustion System Upgrades, with Pulse-Firing and Controls for US Galvanizing Plants.  These were implemented during 1-week kettle change-outs.
> Twelve (12) Galvanizing Kettle Changes
"Thank you for sending Paul in to replace the kettle control panel. He is knowledgeable, methodical and meticulous, all of which are so important when working on electrical. You can tell he takes great pride in his work just by looking inside the panel. It is organized, labeled and easy to understand. I will really appreciate tracing the circuit to troubleshoot any future issues because it will take ¼ the time to find the issues, which results in less downtime. KUDOS to Paul!!! He did an excellent job and I welcome him back at any time."
Jessica H.
Plant Manager
"Thank you for providing very high quality and professional service support in your efforts on Furnace 6. I knew there would be significant challenges in this effort. My largest fear was, after seeing the task at hand, CIC would turn around and decide against providing support.
We were especially impressed with your knowledge and skills applicable to our burner systems, without having been exposed to them previously. The report is well written and comprehensive. We have a new level of confidence in CIC's ability to provide quality service support for our furnace burner systems."
Dan H.
Manager of Engineering
"Jared and Miguel, thank you for coming to our location in such a quick manner. We appreciate the responsiveness and the knowledge you shared while here. Everything is running perfectly. We will continue to make the changes you suggested to keep the flame rods in good working order. Great Job!!"
Erik B.
Maintenance Manager
"I wanted to say Thank you for handling our project job so well. I can't say enough good things about Paul. He works extremely hard and makes sure everything is perfect. This was a pretty involved job and could have gone off the rails easily. He caught every issue and kept us on our timeline. So glad he is part of your team and always available to help us.
Thanks again for being such a great partner."
Patrick F.
Operations Director