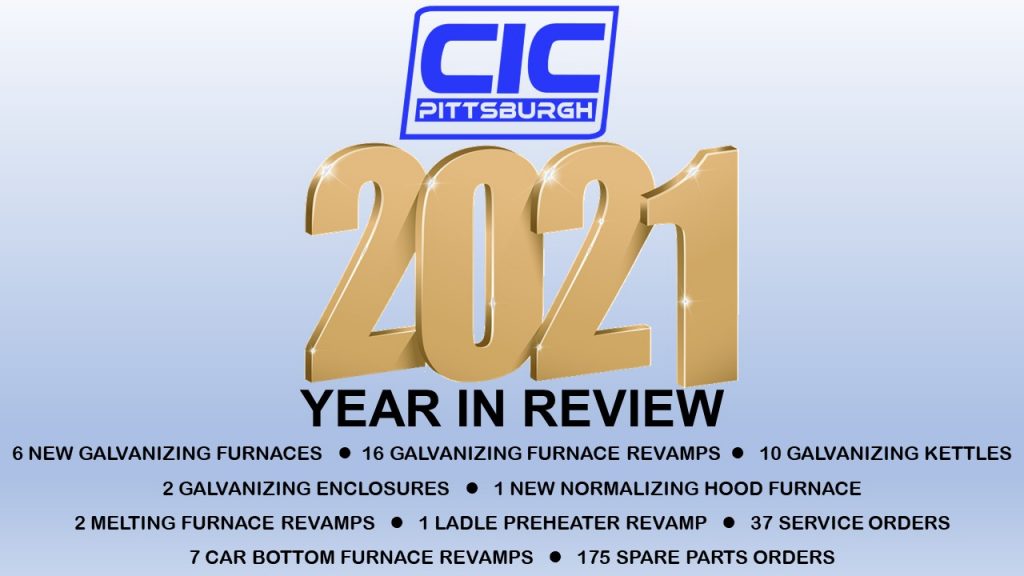 The end of the year is a time of reflection on where we have been and where we are going. The past year has presented great opportunities and a number of challenges. We saw high levels of industrial productivity and economic expansion. We returned to our office. Conferences and trade shows have come back. We had our COVID outbreak. We have been faced with supply chain disruptions, product shortages, and cost inflation. And through it all, we continue to do our best to provide the highest quality products and services.
With thanks and appreciation to our customers, suppliers, teammates, and partners, 2021 has been an exceptional year. We look forward with optimism as we turn the page to 2022 and whatever it will bring.
Happy New Year 2022! We're proud to say the CIC Pittsburgh is here to help you!