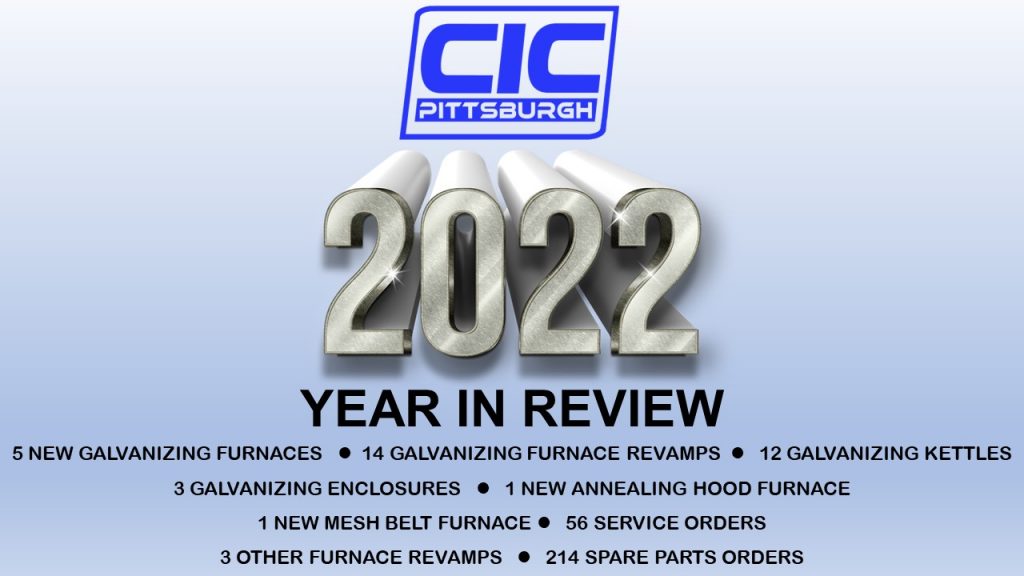 Happy New Year 2023!
We thank all of our customers, suppliers, teammates, and partners for what has been a busy 2022. We appreciate all of the opportunities we have had to work with you, and for all of the hard work that went into the successful projects we have completed. We look forward to working with you in 2023. Please do not hesitate to call on CIC Pittsburgh for all of your furnace needs.
We look forward to seeing you soon. Enjoy your celebrations, and please be safe!