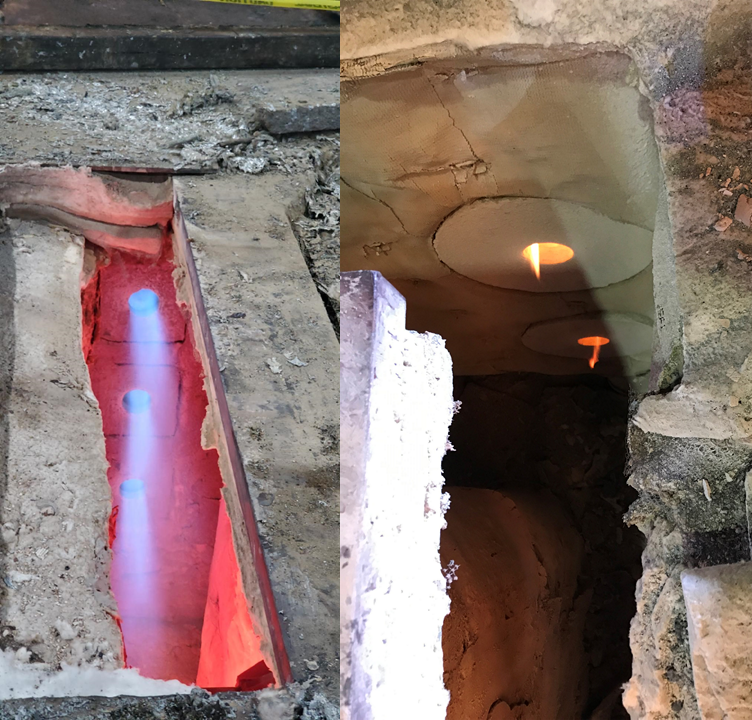 Properly setting the High Fire and Low Fire is very important in industrial furnace, and especially for Hot Dip Galvanizing Furnaces.
The objective of High Fire setup is to deliver the maximum desired firepower for the process… that is, with a proper Air/Fuel Ratio, of course!
From a control perspective, the objective of Low Fire is to have the burner turn down as low as possible, so that the process temperature actually decreases when firing at Low Fire. However, the actual setting needs to still provide for reliable light-off and a continuously detectable flame.
These pictures, from different furnaces, show a very nice High Fire and Low Fire setup. The High Fire has a clear, crisp, blue, high-intensity flame. The Low Fire flame is almost completely pulled back inside of the burner port block.
Contact CIC Pittsburgh to set up your furnace burners.