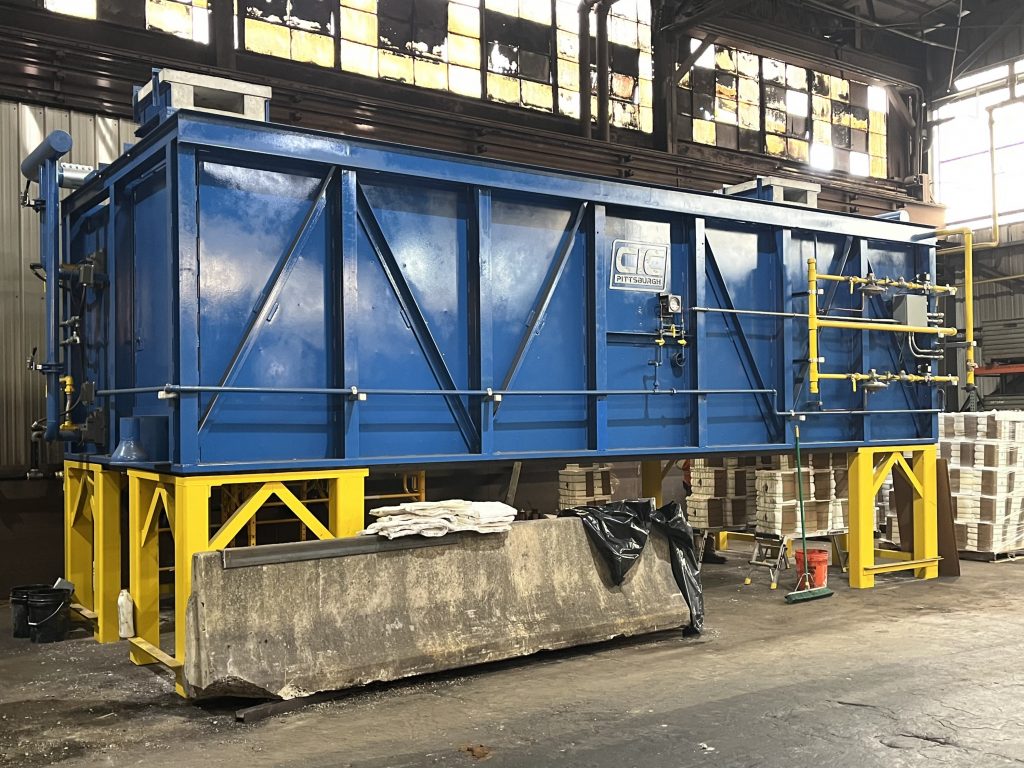 Appropriately nicknamed our "Blue Hood," CIC Pittsburgh's latest Heating Hood Furnace is nearing completion. The furnace offers a heating envelope that is about 4' wide x 20' long and 4' tall. It will be used to heat treat 80,000 lb loads of specialty alloy bars. The movable hood is fully functional with on-board combustion and control systems. Hook up the gas and electric lines, and you're ready to run!
Not shown are the twin bases provided, which allows for processing a load on one base while air cooling and staging the next load on the other base.
No matter your production process, CIC Pittsburgh will provide the furnace equipment, parts, and services you need.