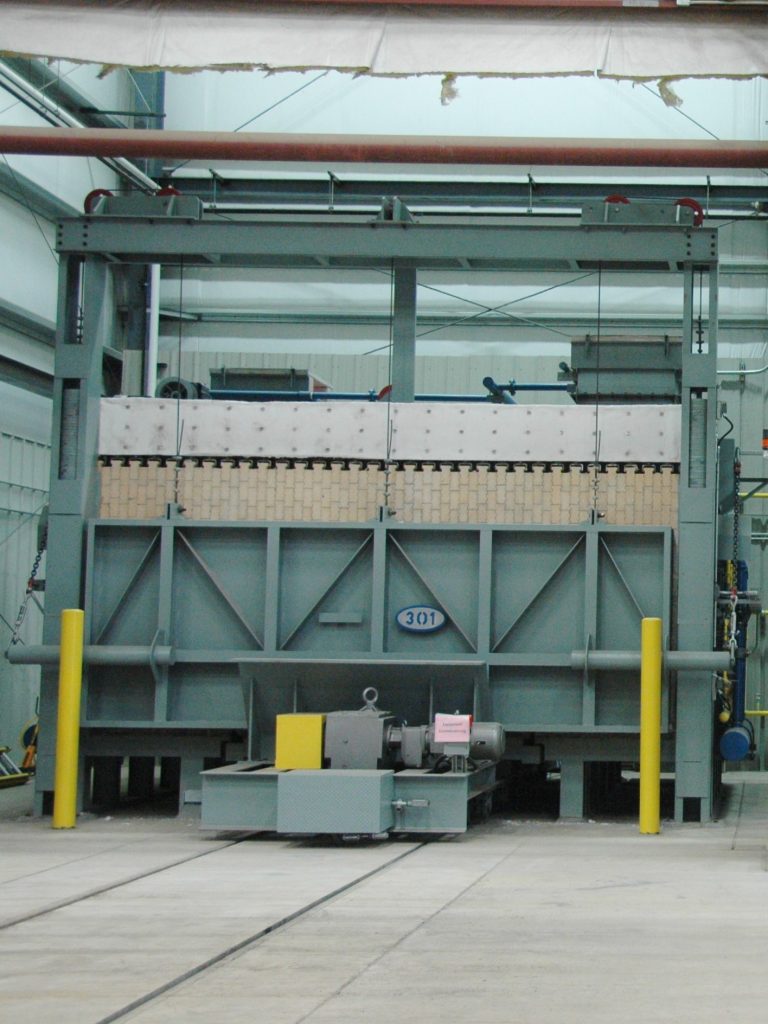 CIC Pittsburgh is a leading provider of Car Bottom Furnaces for hot rolling, forging, annealing, and preheating applications.
Car Bottom Furnaces provide excellent temperature uniformity, low fuel usage, and greatly simplified material handling. Product is loaded onto a refractory-lined car by fork trucks or cranes. The car is then rolled into the stationary furnace through an end door. The door closes behind the car to seal the chamber for the heating cycle. At the end of the cycle, the door opens and the car is rolled back out of the furnace so that the product may be unloaded from the car.
Contact CIC Pittsburgh to discuss your furnace needs.