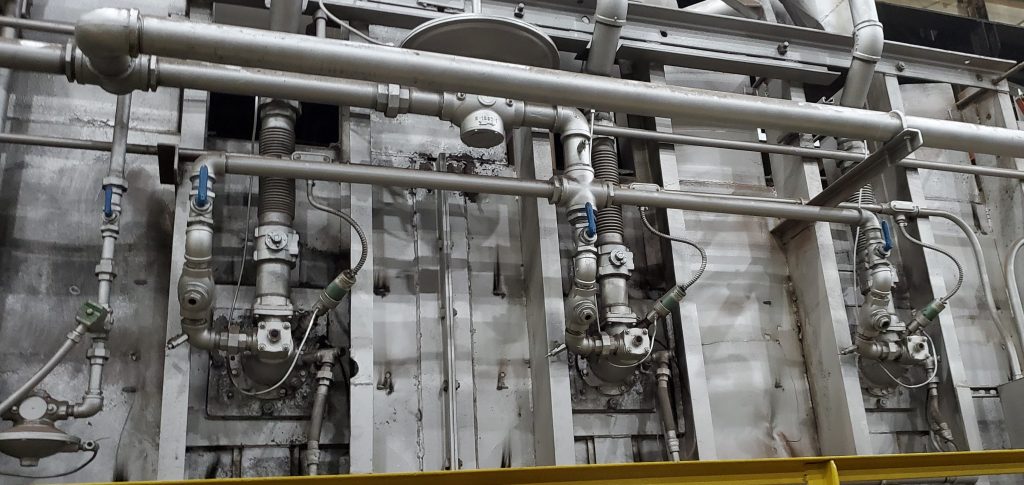 Last week, CIC Pittsburgh tuned up three furnaces at a plate rolling mill and was able to greatly improve temperature uniformity, air/fuel ratio, and overall controllability.  Each of the furnaces utilized cross-connected ratio regulators for air/fuel ratio control, and they all needed some level of adjustment.
CIC Pittsburgh generally recommends that cross-connected ratio regulator systems be tuned at least annually as standard maintenance practice, to ensure that the furnaces are running at their best.
Contact CIC Pittsburgh to provide a tune-up of the combustion system for your industrial furnace or heating equipment.