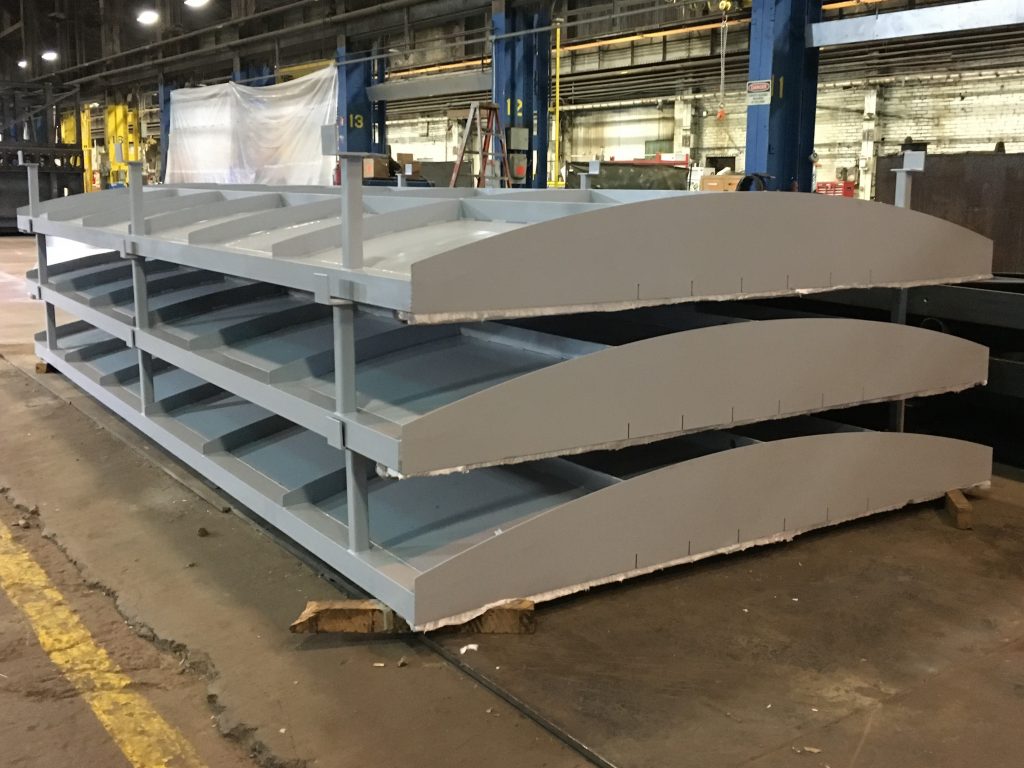 Galvanizing Kettle Covers are a hot seller recently, and for good reason! These kettle covers will save over 4,000 Btu/hr for every square foot of bath area, which translates into cost savings and a payback period of only 12-18 months.
CIC Pittsburgh designs our kettle covers to be durable, through the use of a strong structure and adds surface protection for the insulation. The covers are also stackable to save floor space.
Contact CIC Pittsburgh for more information.