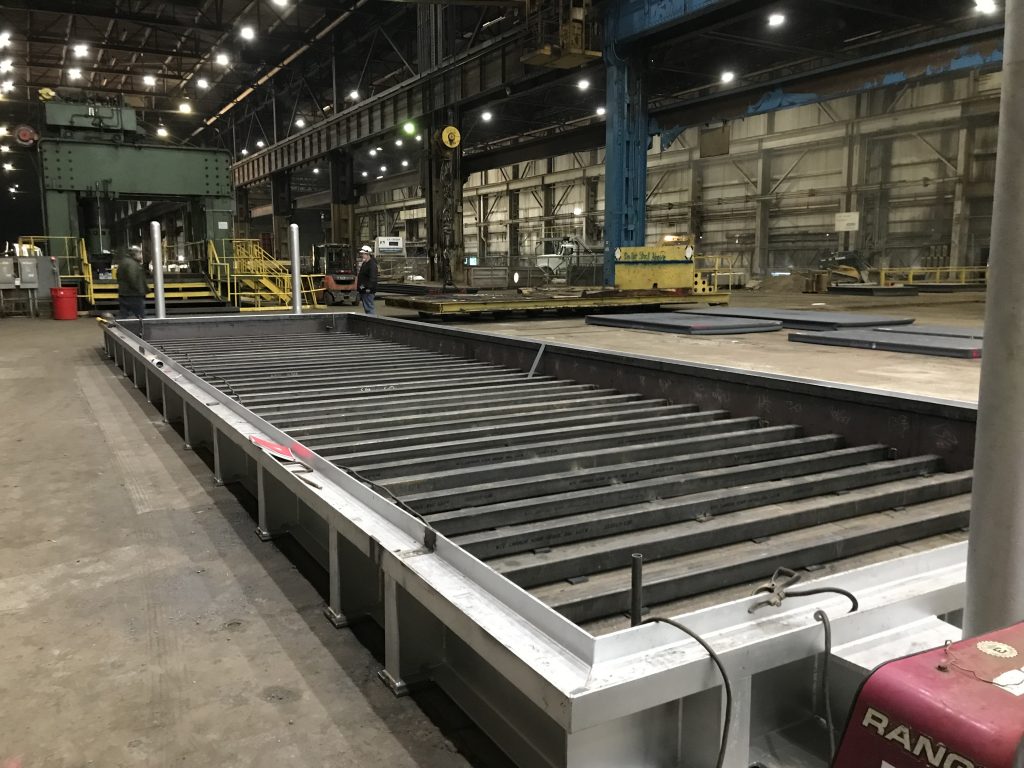 This new Plate Normalizing Furnace Hood Base, the first of two Bases for the project, is now being set. In just a few short weeks, the other Base will be set, the refractory will be poured, and the Heating Hood will be delivered and commissioned.
Heating Hoods are a popular product lately. While this one is in construction, we have another Heating Hood close behind it, currently in engineering. And we are in discussions on yet another one that is in the proposal phase.
Contact CIC Pittsburgh for your Heating Hood Furnace needs. We also supply Car Bottom Furnaces, Box Furnaces, Tip-Up Furnaces, and other configurations for your process.