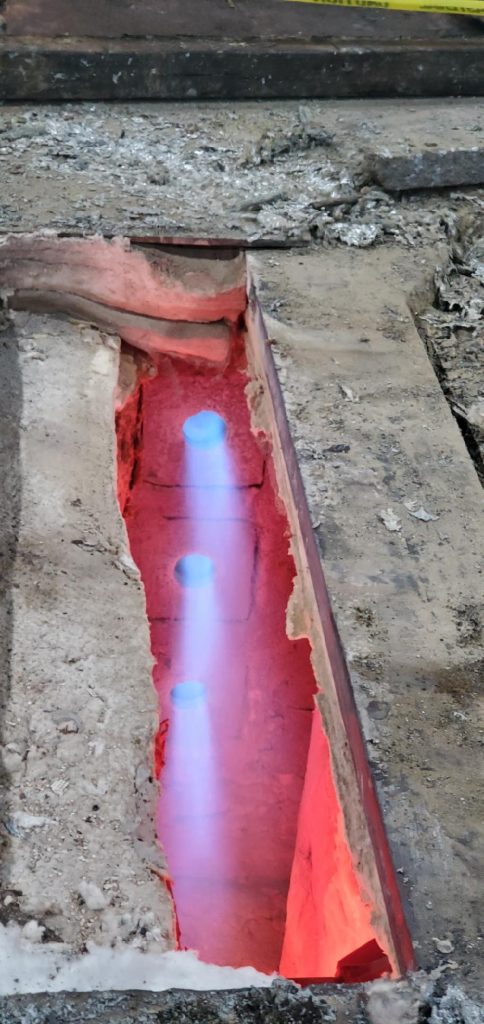 CAUTION! CONTENTS MAY BE HOT
Have you ever wondered what it would look like if you pulled the cover plates off of an End-Fired Galvanizing Furnace? The high-velocity burners shown here are producing their signature clear, blue flame and delivering their full heating capacity. Time to set the cover plates and start dipping!
CIC Pittsburgh is your go-to for new furnaces, revamps and upgrades, and parts and services. Our full-service team will help you meet your objectives, be they returning an existing furnace to normal operation, helping a furnace meet new process requirements, or providing a new furnace for additional production capacity.